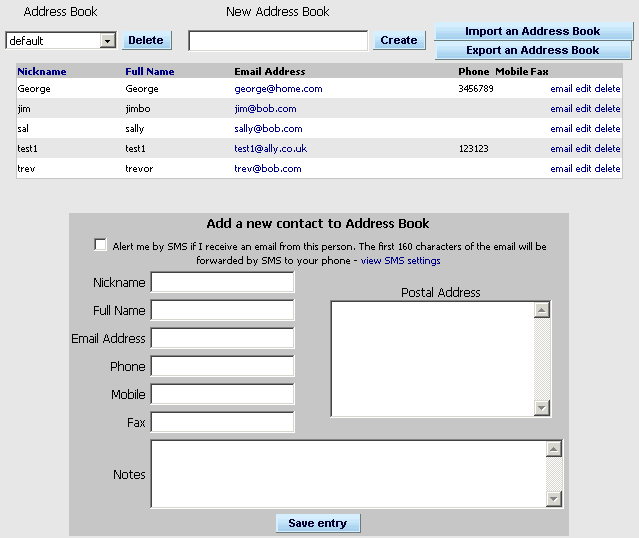 Address Book - Listed here are your default address book, Recent addresses, Groups and any personal address books you have created.

To change an existing address in the Address Book, just click the edit link for that address.

Clicking the 'email' link or an email address will open a new message to that address.